9 Very personal fears and insecurities that I have : Mellissah Smith
The other day I read an article that Ashton Kutcher shared on Facebook
"8 Fears and Insecurities Everyone Has"
. Of course, like the millions of other people who clicked through to the article, I wanted to know what insecurities and fears other people have.
Ashton outlined his fears in the retweet:
No. 1 I'm not good enough
No. 2 My work isn't good enough
No. 6 I'm afraid of failing/disappointing
No. 7 If people knew the real me, they wouldn't like me
It got me thinking. What are my fears and insecurities? Like most people, I have many but I possibly don't dig deeply into them too often, because who wants to be confronted by what we fear most?
I don't want to be reminded about my fears/insecurities but after reading the article, I decided that it's possibly not the worse idea to confront them head on and by doing that, share them on this blog.
They are a bit 'girly' in some ways and not at all the same as Ashton's (but hey, he is gorgeous, successful, smart, hot blah blah blah). But they are something I think a few readers may relate to.
After a bit of soul searching, this is what I came up with: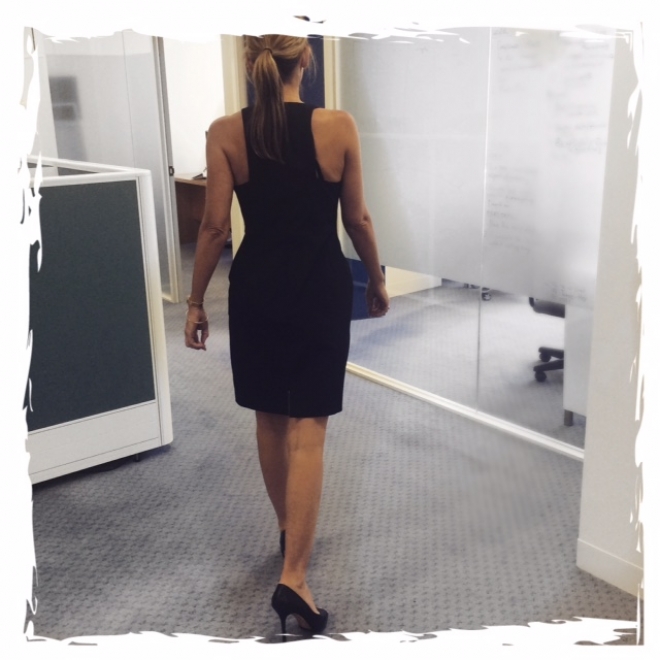 I can't control the growth of my business

and while it's all organized and structured at this point in time, I worry that something will become unstuck. What if my business falls apart because I cannot manage growth? I haven't been in this position before so I am not sure I am equipped to take the business to the next stage. Is that wrong to doubt my own abilities to control growth?

I am shy,

and I mostly just want to lock myself in my office and work away. I worry that I do that too much and at some stage it will actually affect my business more than it does today. I guess many people would not think I am shy as I play the role of a business woman, do public speaking and have to run an office. But I am. I am not the best person in the sales process and I continually just want to spend time with 'myself' or a few of my friends that are not too dissimilar.

There is no purpose to my life.

I am sure many people at some point come to this conclusion. Knowing what your purpose is gives you comfort. I am sure people who have had children see their purpose quite clearly, or those who are ambitious enough to take their careers all the way. But for me... I feel a little lost.

I am not pretty enough.

I have spent a lifetime banking on my brain, not my looks. Of late, I look in the mirror and I see a good person inside, but on the outside I am starting to feel a tad insecure. Fortunately, my girlfriends say this is an age thing.

The more successful you become,

and the more you stand out from the crowd, the more knockers you will have. People love putting people down - it's an Australian pastime. When you are on the other side of the fence, it's hurtful.

I fear that if I let people 'in' they will hurt me.

In the past few years, I let someone in, and they hurt me. I am insecure about that and I fear that happening again. Vulnerability in this area sucks.

Being born a perfectionist,

I am afraid that I will never be perfect enough for myself. That I will never live up to my own expectations. I don't necessarily focus on what other people think, but more what I think.

Growing old without finding that one person to grow old with.

It is possibly my single biggest fear. While I never want to settle, I do what to find the love of my life, and share my journey with them. I have a fear that that will never happen.
When my dog passes,

I will be left alone.

Of course, I could get another one, but who out there thinks that of the children they have? Trust me, when your dog is your world, the thought that they will one day pass is scary.
Clearly these things are fears. There certainly is a lot to be thankful for but from time to time, I do think about these things. What is important is to ensure that we never dwell on our fears and insecurities and work out ways in which we can overcome them.